Blockchain art and the aesthetics of impermanence
The disappearance of the current moment is a common experience for us all. In our screen lives, few of us have time to consider what's in front of us before scrolling to what's next. The data networks we rely on are constantly in motion so we grab what we can and move on.
The replacement of the present with moments yet-to-come is something we now anticipate. In financial markets the stream of incoming data has often already been 'priced in'. Our credit system is similar, running on expectations. The now has been superceded by the future.
Blockchain art appears at this moment of our data deluge. Numerous dynamic artworks have emerged over only the last few years which harness the network structure and data stream of the blockchain to create art that changes along with its medium. These works are inherently tied to and expressive of an ever-changing networked data structure. They represent an emergent artform with a deep relevance to our contemporary situation.
Art that acts through time has been around since at least 1919 when Naum Gabo created the kinetic piece 'Standing Wave'. It is a realist sculpture, using an electrical motor to transform a straight rod of metal into a wave-form through the medium of time. You might say that the optical effect is an illusion, but there is no sleight of hand here. What you see is what you get: the action of energy on matter over time produces a vivid experience in the present.
Artworks like
Terraforms
by Mathcastles or
Chaos Roads
by Chainleft connect back through time to Standing Wave. Both blockchain art series have change and entropy built-in – it's part of their software. We experience these artworks in a state of impermanence, moving slowly forwards in time. Their current state is just one modality, one momentary possibility in a much longer process, an access point to consider that greater span.
Mutant Garden Seeder
by Harm van den Dorpel mirrors random state changes in the Ethereum blockchain over time, through ongoing 'mutations' in its strange anthropomorphised artworks. They appear like dynamic visualisations of object-oriented code structures, organised units of presence which we can't rely on to look the same by our next viewing.
Blockchain art tells us about network systems and it also tells us something about our experience of living in time. Matt Kane's
Gazers
series avoids the short-termism of blockchain time and instead connects us to the slow movement of moon cycles, a timescale which also has the feature of being separate from the Gregorian Calendar.
Our experience of time is a complex phenomenon. Our lives are run on not just hours and minutes but the news cycle, the financial cycle, the ever-overturning rhythm of social media. But how about the blockchain clock itself? For some of us it also has a strong magnetic influence.
The chain is a unique medium, social as well as financial. Ethereum and Bitcoin are decentralised structures which both depend on the activity of many participants to continue through time. Blockchain users are heavily invested in them too, demonstrated by our crypto holdings and our willingness to pay network fees to interact in the moment.
There's no getting around the fact that blockchains are inherently financialised mediums. They offer many advantages to users over the traditional financial systems run by banks, but money is a large part of their reason to exist. Whether as stores of value or records of ownership, dynamic cryptographic networks facilitate and record the flow of 'worth' across the globe.
The dynamic art series
SALT
by Figure31 and 0xmons engages with this reality in a unique way. In SALT, the artworks change hands between the collectors' wallets every day in a never-ending cycle. No single collector can say that they own a specific artwork, because the artwork they hold today will be gone and in the hands of someone else tomorrow. SALT uses the aesthetics of impermanence to engage in a dialogue with the NFT art market over time.
In my own series I've tried to reflect on the hyper-financialisation of art in the NFT market and what it means to live in a world where the flow of information is often overwhelming. I aim for my artworks to offer moments where viewers can see themselves and their relationships to today's network systems more clearly.
Blockchain art is wedded to – and reflects – our experience of using global information and financial networks. It allows us to exist within the context of those networks without becoming totally consumed by them. Instead of being casualties of the constant flow of data that defines our lives, we're given a window through which we can experience the breadth of the present moment, as the data-world speeds ahead of us.
Standing Wave (1919)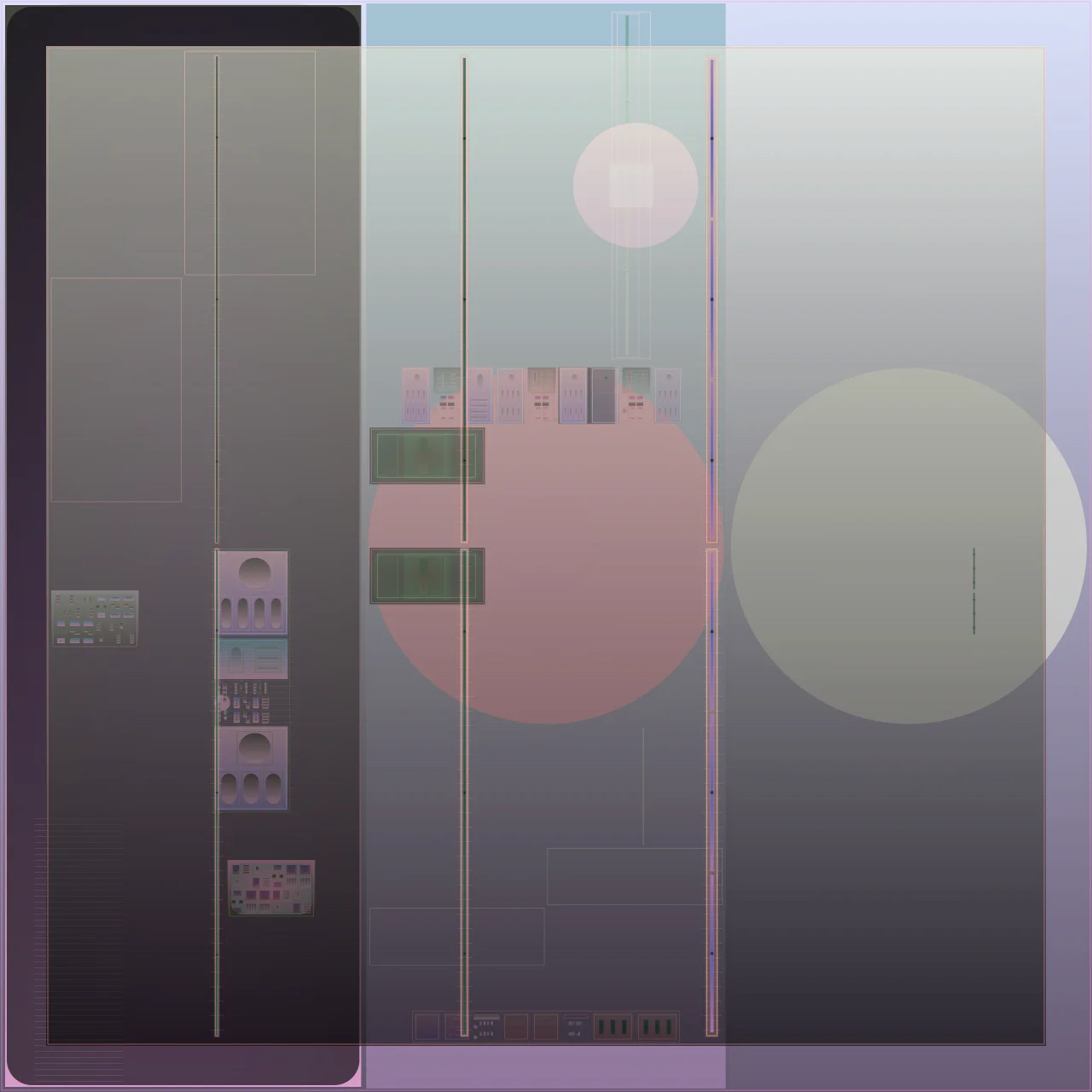 Mutant Garden Seeder #2 (2021)
SALT #57 (2021)